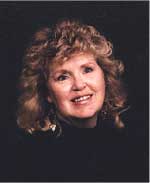 Jan's News

My new book is out!

A prayer: "Thy will be done."

My Dream
It has long been my dream to have a building that would house a small theater to show the Revelation video, a gallery to exhibit the 200 original paintings of Revelation, and an art school. As you are reading this, would you please pray for this dream of mine? I don't know where it will be or how it will come about, I only know that this dream has been in my heart for many years. Thank you for your prayers. God bless you.
Jan

On Going Art Classes by Jan
For information contact Jan at jan@jansmall.com
or phone 510.656.1844

This is the bottom.